Service + Breathalyzer Calibration
1-3 of 3
To ensure optimal performance, all breathalyzers must be calibrated periodically. Over time, the sensor becomes saturated, and the results of the device can drift.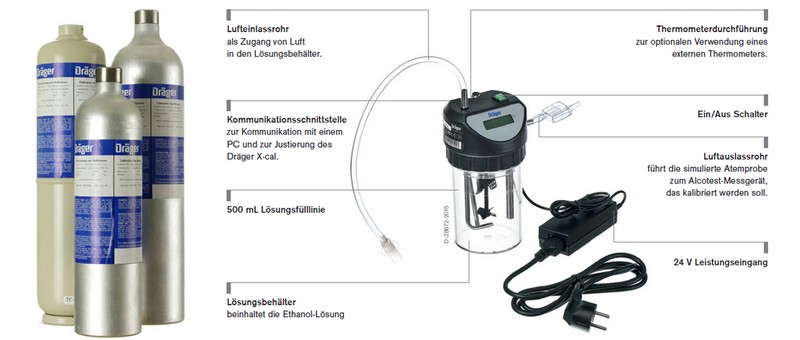 trendmedic offers a calibration service for all models on our website. This service includes the calibration + return. The processing time varies between 6 - 7 working days (+ shipping time via DHL) . For this service we charge follows (plus shipping):

Dräger®, Envitec®, BluePoint Medical AlcoTrue® 41,00 €
ACE® + Alcofind® + AlcoReal® + Trendmedic® u.a. 38,00 €


Calibration Procedure :

1 ) Select a Calibration Voucher on the products listed below
2.) Send your breathalyzer (well packed) with the printed order confirmation to us
pre-calibrated, replaceable Sensor for Breathalyzer AlcoScan® AL-7000
Breathalyzer Calibration coupon for the different models with electrochemical sensors / Service include control and verification of functions of the breathal...
Breathalyzer Calibration coupon for the Draeger and Envitec/AlcoTrue models / Service include control and verification of functions of the breathalyzer